About InfoWatch
InfoWatch has been active in the information security business for more than 10 years. Once a small Kaspersky Lab project, it evolved into a group of companies that protects enterprises against various information security threats.
InfoWatch leads DLP markets in Russia and the CIS and offers effective solutions for enterprise protection against internal and external security threats.
InfoWatch is a group consisting of several companies that develop software products and integrated solutions to ensure information security of organizations and combat external and internal security threats. InfoWatch Group has 20 offices in Russia, Germany, Belarus, and Malaysia. Main R&D office in Moscow employs over 300 specialists and experts in the development, implementation, and promotion of proprietary products and technologies.
Products and Solutions
InfoWatch products allow clients to reduce to a minimum the risks associated with the processing, movement and storage of information within the corporate secure area and outside it.
InfoWatch's integrated solutions not only protect information, but automatically collect a body of evidence that can be used in administrative and legal proceedings in the event of a violation of the rules governing corporate information assets by company employees.

---
INFOWATCH TRAFFIC MONITOR
Integrated DLP system

---
INFOWATCH ENDPOINT SECURITY
Endpoint protection

---
INFOWATCH APPERCUT
Monitoring of changes to business application code
InfoWatch Technologies
InfoWatch products are based on our own linguistic developments, encryption technologies, monitoring and interception of traffic, and auditing of corporate information to identify and classify confidential data.
InfoWatch Solutions are Already Used by: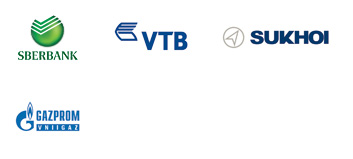 InfoWatch solutions are successfully used by thousands of large companies in various industries in more than twenty countries. InfoWatch's customer list includes public and financial institutions, manufacturing enterprises, energy companies, and large businesses.