Actively manage your digital resilience.
Even with the billions invested in hundreds of network security products, incidents, breaches, and failures are inevitable.
The most forward-thinking business leaders realize that the best approach is to make their networks resilient. Resilience is the ability to stay in business and minimize damage to your customers, your reputation, and your bottom line when the inevitable incident happens. Even though you can never prevent every attack, a resilient network can prevent an incident from becoming a breach, stopping an attacker in his tracks.
So how do you measure and manage your digital resilience? That's where RedSeal's network modeling and risk scoring platform comes in.
RedSeal's network modeling and risk scoring platform gives you the power to:
Understand your network.
RedSeal's security analytics platform analyzes your network and automatically builds a model, so you can understand and continuously monitor your whole network.
Measure resilience.
With your RedSeal Digital Resilience Score, you can measure, benchmark, and set targets to actively manage the digital cyber resilience of your network and security infrastructure.
Verify compliance.
By revealing configuration errors and discovering unintended access paths, the RedSeal network modeling and risk scoring platform helps you verify compliance with established operating standards, policies and regulations.
Accelerate investigation of security incidents and network vulnerabilities.
The RedSeal security analytics platform provides actionable intelligence for rapid investigation by identifying exposed assets and prioritizing actions. Waste no time with guesswork.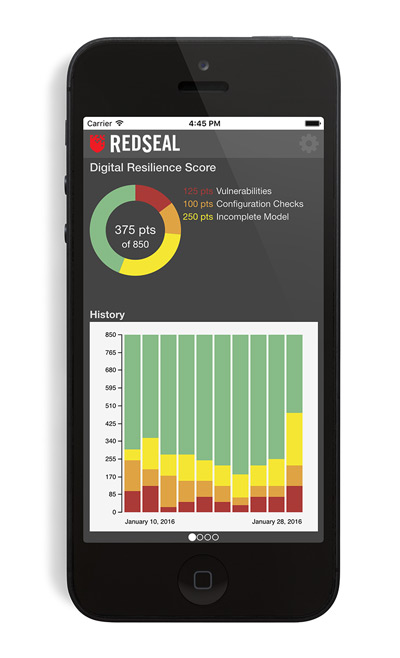 How RedSeal works.
RedSeal's network modeling and risk scoring platform builds an accurate, up-to-date model of an organization's entire, as-built network to visualize access paths, prioritize what to fix, and target existing cybersecurity resources to protect your most valuable assets. With RedSeal's Digital Resilience Score, decision makers can see the security status and benchmark progress toward digital cyber resilience.
A force multiplier for your technology ecosystem.
RedSeal's network modeling and risk scoring platform enhances your existing security investments by adding network situational awareness to your data. You get a comprehensive network-wide view of your security posture.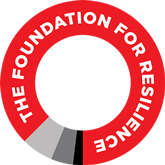 Integration Apps
To streamline security teams' efforts, and further improve network security, RedSeal now integrates into the user interfaces of the Splunk Enterprise Security SIEM, Micro Focus ArcSight SIEM, IBM QRadar SIEM, Rapid7 Nexpose vulnerability management software, and ForeScout CounterACT.
This improves the efficacy of each of these products, giving their users unprecedented network context within the tools, and in the format they're already using.
Public cloud, private cloud, and physical network security: Defend your hybrid data center.
Public and private cloud offerings, like those from Amazon Web Services and VMware, are a flexible answer for both computing and fast deployment of new network infrastructure. But they can leave you unsure about who has access to your data.