Web Security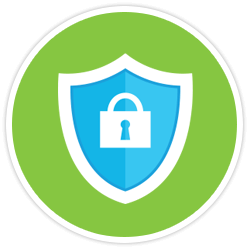 Netsweeper's Web Security provides a solution that detects zero-hour and known malware threats such as viruses, spyware, phishing scams, and other forms of malicious code. By correlating current traffic and request trends, multiple detection technologies, automated machine-learning heuristics, and the industry's largest data set of categorized web content, Netsweeper provides the most effective solution to combat new and known malicious content.
Features and Benefits of Netsweeper's Web Security
Protects networks and mitigates the risk of attacks on personal or confidential data over HTTP.
IT managers will spend less time 'cleaning' networks and individual computers and spend more time focused on critical, value added tasks such as reporting and system maintenance or enhancements.
Protects workstations and mobile devices from malicious harm, directly impacting performance and usability.
Blocks access to anonymous proxies that are often disguised malicious tracking sites.
Restricts access to content accessed on web 2.0 sites that is most likely to have embedded web threats.